This is the exterior of a great artist's studio. I will give you some clues, and see if you can guess the artist's name.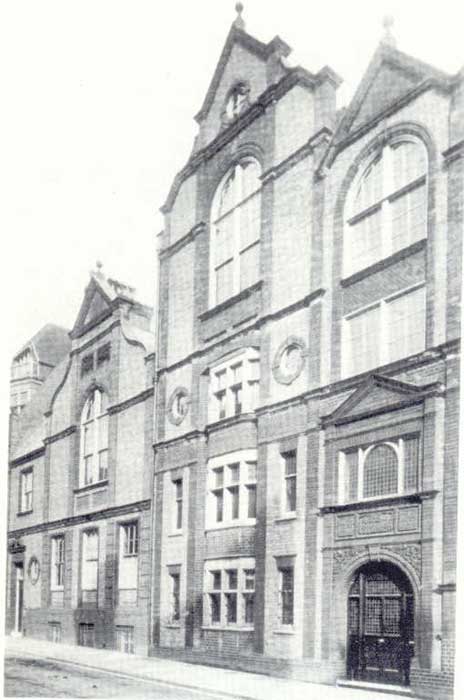 The studio is located at 31/33 Tite Street, in the Chelsea area of London.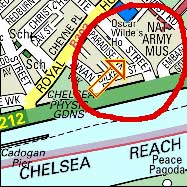 The artist first took a lease on this home in 1885, and it would remain his home the rest of his life.



The above three pictures are from the artist's studio on Tite Street. The large window in the last picture faces North, which is ideal light for many artists, as it is pure and not too strong.


The artist was considered the most accomplished portrait artist of his era. He was born in 1856 in Italy, to American parents, so he was an American expatriate even though he lived his entire life in Europe. He returned to America many times throughout his life, usually to paint commissioned portraits, and many of his best and most important works are part of American museum collections.


The Portrait of Madame X is often considered this artist's best work, and it was his personal favorite. It caused quite a scandal when it was unveiled at the 1884 Paris Salon (a
juried
art exhibition for the top artists of the time), and received extremely harsh criticism. So stinging was the criticism that it was the impetus for the artist's move to London. There is a whole story behind this, and there are several fictionalized accounts of the story of Virginie
Gautreau
, the real 'Madame X'.
This is my favorite painting by this artist. It is indescribably beautiful in real life.
So who is the artist? It is John Singer Sargent (1856-1925).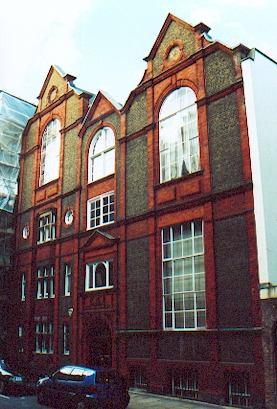 The exterior of the studio in current day. An English watercolor artist lives here, and occasionally rents out the studio to fellow artists. It is here that Nelson Shanks painted his famous portrait of Princess Diana in 1994. Nelson Shanks also painted Margaret Thatcher at the
Tite
Street Studio. Nelson Shanks is considered one of the greatest living portrait artists.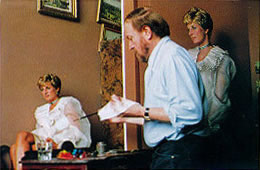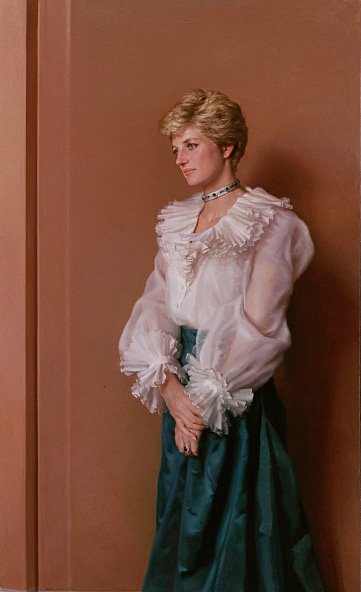 Princess Diana, 1994, painted by Nelson Shanks at the Tite Street Studio. Part of a private collection.
Most of the information for this piece came from the
John Singer Sargent Virtual Gallery
. Please visit this site for much more information on Sargent.
Edit: Brilliant Asylum recognized the window from the picture of Sargent's studio, and realized that she has seen it in the January 2008 issue of W magazine. I was not aware of the W magazine article, so it was quite a coincidence that I did this post! Please check out BA's post, and the W magazine article. I love it when things come together like this! Thanks, BA, for connecting the dots. You made my day!


Sargent's studio, 2007. It was purchased by Sir Evelyn de Rothschild, and is now a residence.