One of my favorite architects, Bill Litchfield, has just launched a new website, and it is full of beautiful images from the homes that he has designed. Before starting his own firm, Bill spent ten years with the firm of the great Atlanta classicist architect Norman Davenport Askins; Bill is clearly continuing the tradition of classical residential architecture and period detailing with adjustments for the 21st century way of life.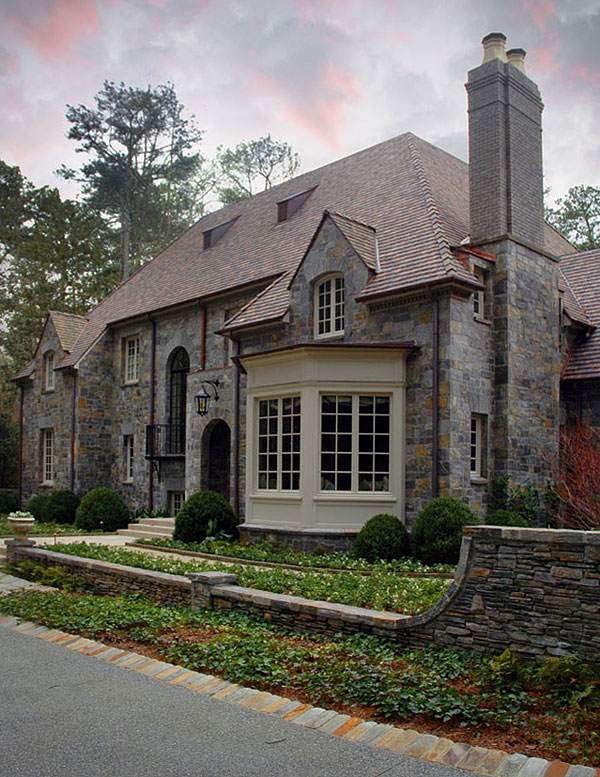 One of the jewels of the portfolio is a beautiful home whose exterior was featured recently on Limestone & Boxwoods (
click here for the post
) - but this time we get to see the inside through Litchfield's new website. Click here to see the pictures; I feel pretty certain that Jackye Lanham was responsible for the interior design on this project. Can anyone confirm? Here are a few of my favorites: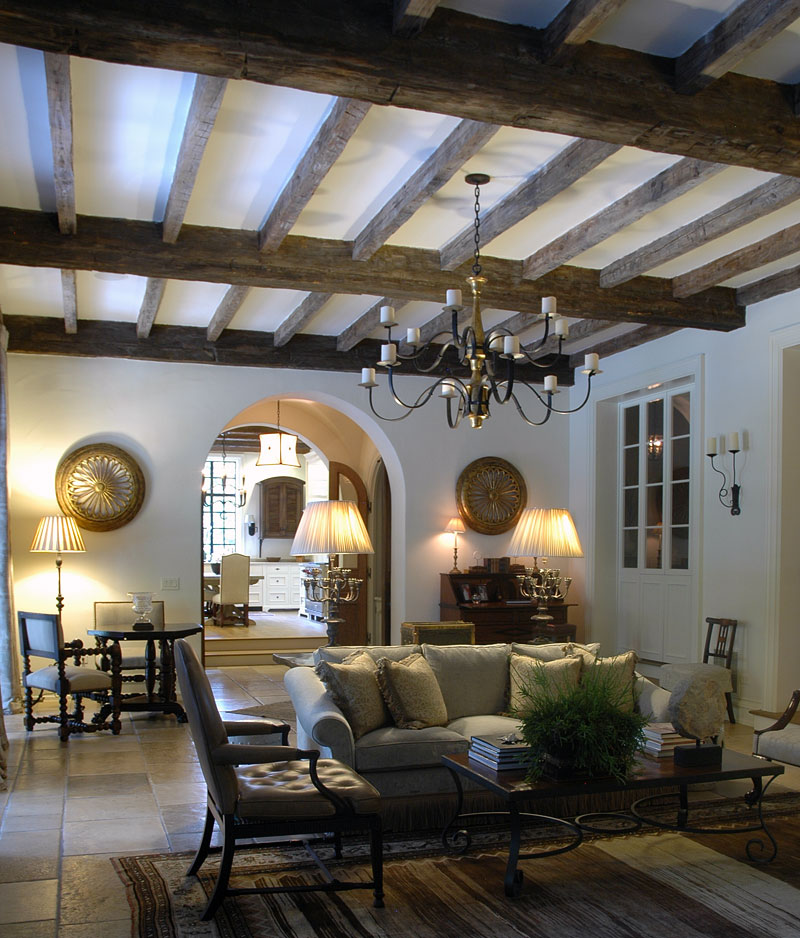 Note the beamed ceiling and great arches in this room. I love the symmetry of the wall hangings, the graceful curve of the chandelier and the charm of the game table in the corner.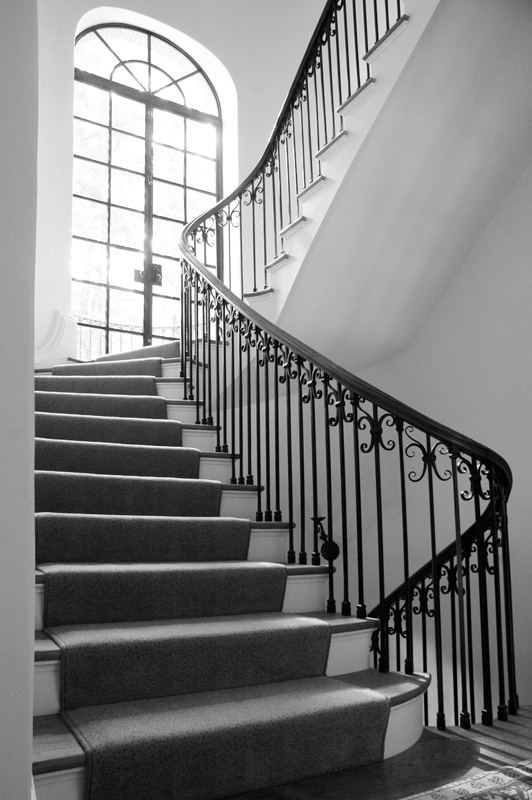 This is one fabulous staircase, with its sweeping curves, stunning window, and iron railing.
This has got to be one of the most beautiful rooms I have seen in a long time. This is my favorite kind of paneled room - softly and subtly painted in a neutral color that is hard to define. The architectural and design details in this room are beautiful - the recessed windows, built in bookcase under the window, limestone fireplace, and the stunning chandelier and mirror.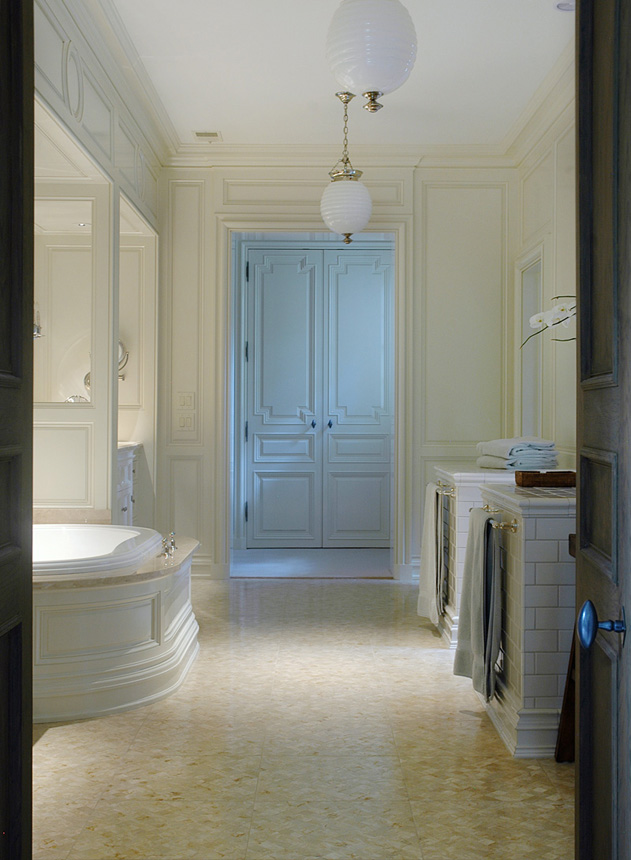 This bathroom has a great vintage feel to it, in part because of the lighting fixtures and the subway tile. The detail on the door at the end of the bathroom is absolutely perfection.
Well, maybe the detail on the paneling of this room is absolute perfection! The circles carved over the door and above the mantel seem so French to me (and are also seen in the master bathroom panels). I wonder if the paneling above the fireplace conceals a TV?
I am intrigued by the 'Featured Projects' page, which features this beautiful house: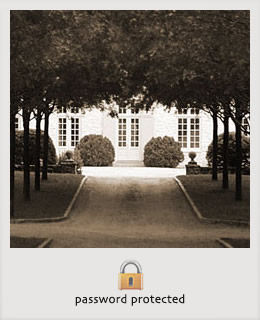 I love the mystery that surrounds this house, which is emphasized by both the picture and the password protection. How I would love to see the images contained within....Bill, if you read this, can you please send me the password? :)
Please visit Bill Litchfield Design's website for incredibly beautiful and inspirational images, and keep him in mind if you are ever in need of an oustanding architect!
http://www.litchfielddesigns.com/
All photographs used with permission - photography by Tom Namey of Namey Design Studios:
http://www.nameydesign.com/index.html
Namey Design Studios is also responsible for the outstanding website design for Bill Litchfield's new site.
To follow my blog on Facebook,
click here
.